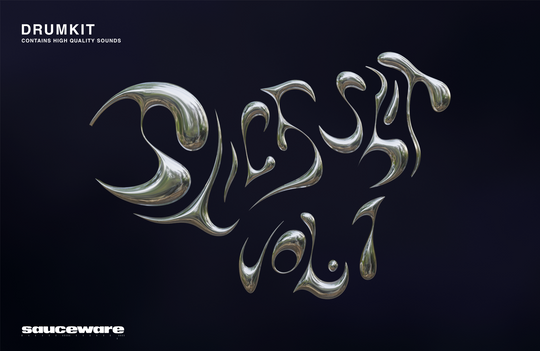 5 Things You Need To Know About Our New Drum Kit (Slick Sh*t Vol. 1)
#1: We're giving away free sounds
Everyone loves trying something before buying it right? That's why you'll get 8-free custom made 808s to use in your beats as soon as you sign up. Why not? 
#2: We made a video showing you the full kit
Jacob spent some time this week diving into the kit and giving you a preview of what the expect. He cooks up a crazy bounce with Slick's kit and shows you some of the bonuses included in it like mixer presets and MIDI hi hat patterns. 
#3: It was created by Slick
Our latest Sauceware drumkit was hand-crafted by Slick who has been on a non-stop run in the last year. Don Toliver, Pressa, Smiley, NorthSideBenji, Melii, etc. Go listen to any of his beats and tell me his drums aren't banging! Well now you're gonna get a chance to use em. 
#4: It's dropping this Friday, July 22nd 
That means if you grab the sounds at the top of the page, you'll be the first to have them for a few days. We'll also send you an email reminder once the kit is available. 
#5: It has over 230 files!  
Here is a run down of what you can expect with Slick Sh*t Vol. 1 - So don't forget to sign up and get a reminder when it drops on Friday. 
20 808s
7 bass one shots
12 claps
6 snaps
40 hit hats
20 kicks
34 percs
28 snare/rims
10 samples
9 textures
20 MIDI patterns
23 mixer presets