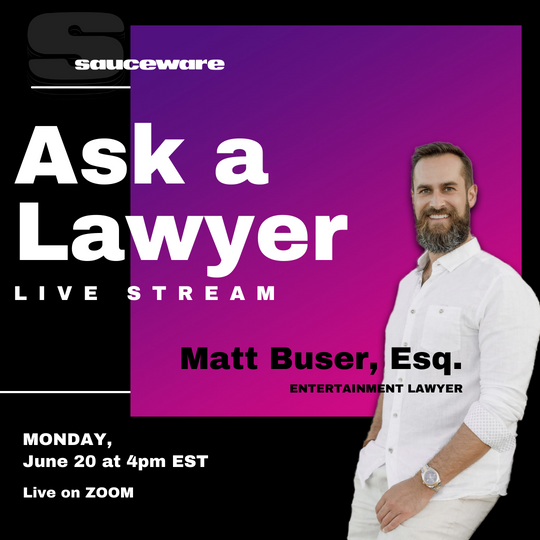 Ask A Lawyer
Next Monday, June 20th at 4PM (EST) we're going to be speaking with Matt Buser live on Zoom.
This will be a great opportunity for producers to tune in and ask any questions they might have about the business.
Some of the topics we'll be covering will include:
Getting an advance

Royalty & profit sharing

When to call a lawyer

Protecting your samples, MIDI and beats online
Use the sign up form to be added to an email reminder list. We'll send around an email before the event asking for your questions.